We had an open assignment this time around for class so I chose to illustrate a scene from one of Grimm's Fairy Tales,
The Musicians of Bremen
. I wanted to stay pretty traditional as far as my concept for this image; I chose a memorable scene from the story and tried to stay true to the text rather than rework the story or invent a new scene. I also had some wonderful inspiration from the Golden Book version of this story which you can read/view here: http://goldengems.blogspot.com/2009/01/musicians-of-bremen.html
This is the final image I came up with, and below it is the version with the gutter and text added.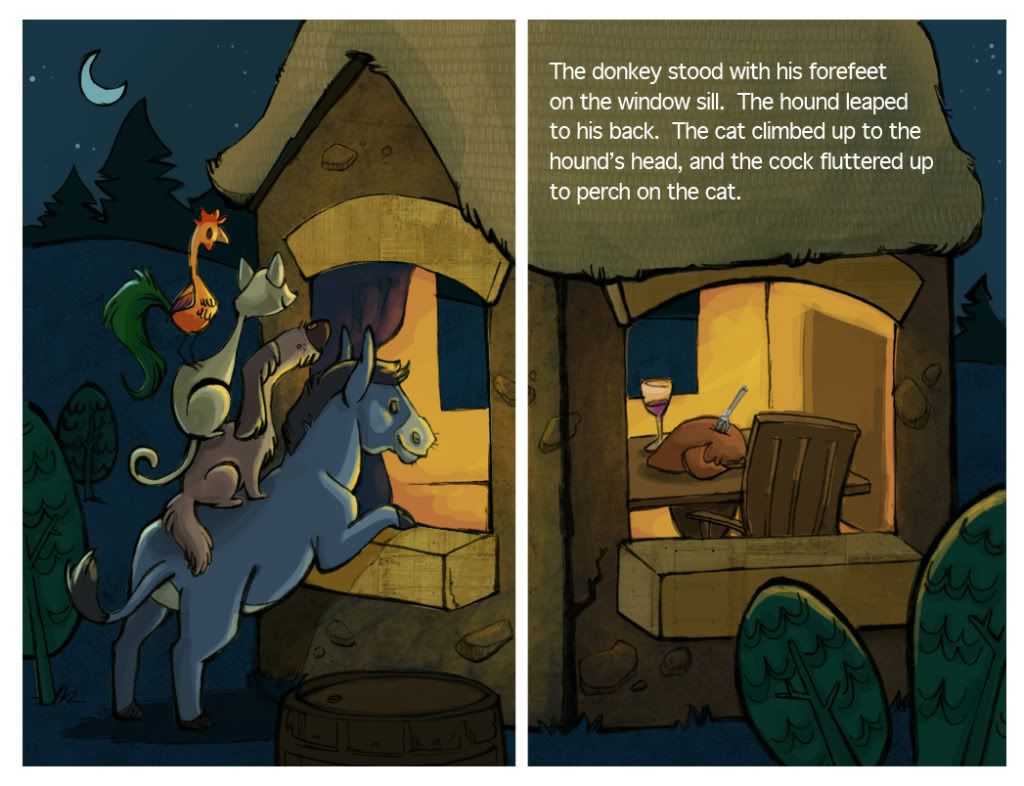 Thanks for looking :)